Finished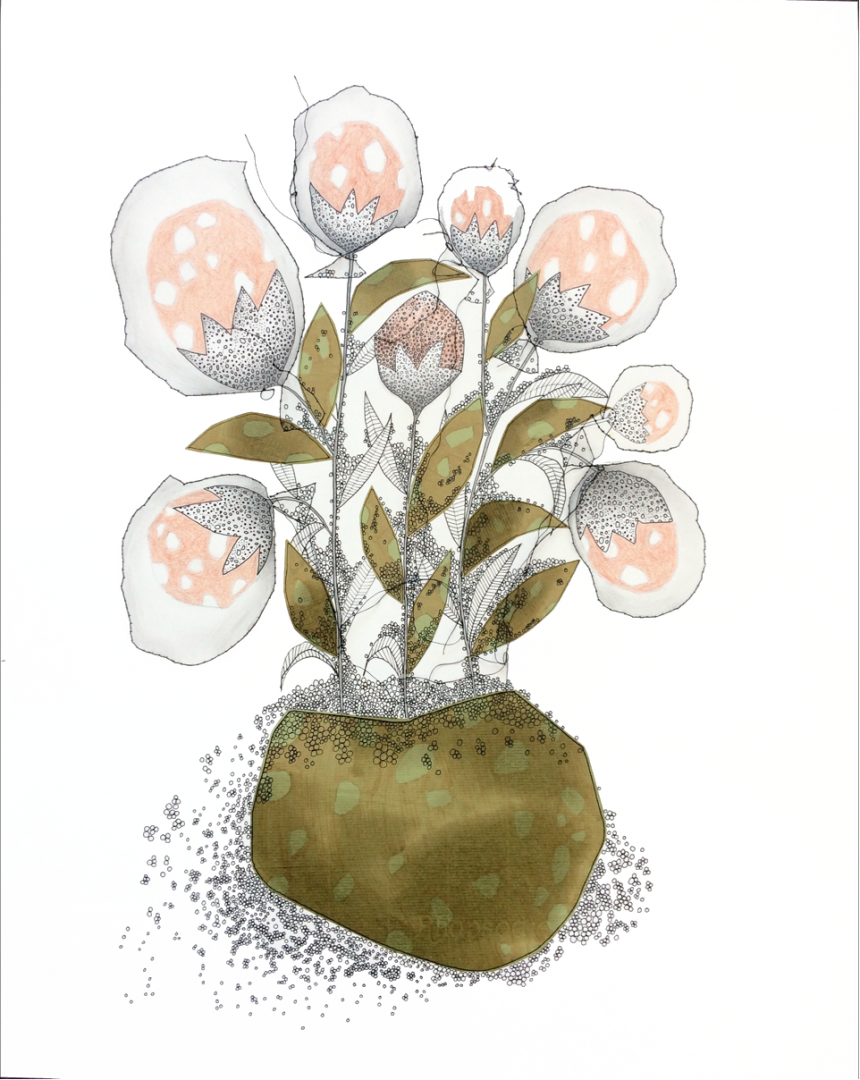 Secret gardens like clearings well hidden in the hollow of the forests, but gardens where the balance between the savage and the tamed is expertly weighed and staged by our three artists.
First, Marie-Laure Gobat, who adds another frontier, that which separates sewing from ceramics, and which she uses as a base for producing textile structures
Then, Monique Sandoz, who fashions earth and animates it with several touches of colour, then relies, through the technique of raku, on the magic of fire and smoker.
Finally, Thanh Vu who, through drawing, explores the contemporary world, walking the tightrope between humour, cynicism and poetry, trusting to chance to direct her hand towards a falsely naive imagery.
Opening, Saturday 11 May, from 2 pm to 4 pm 
Wednesday, from 2.30 pm to 6 pm
Thursday and Friday, from 2.30 pm to 7 pm
Saturday, from 11 am to 5 pm
Sunday, from 2 pm to 6 pm
Galerie Séries Rares
Admission free
A joint opening in the presence of the artists is organised with the Galerie Séries Rares and the Galerie Le Salon Vert, on Saturday 11 May from 12 noon to 5 pm. Furthermore, a guided tour of the three galleries is offered on Sunday 12 May, from 2 pm to 4 pm, by Muriel Grand. Departure at 2 pm, rendezvous in front of the Cinema Bio.
You would also like...
Finished