Finished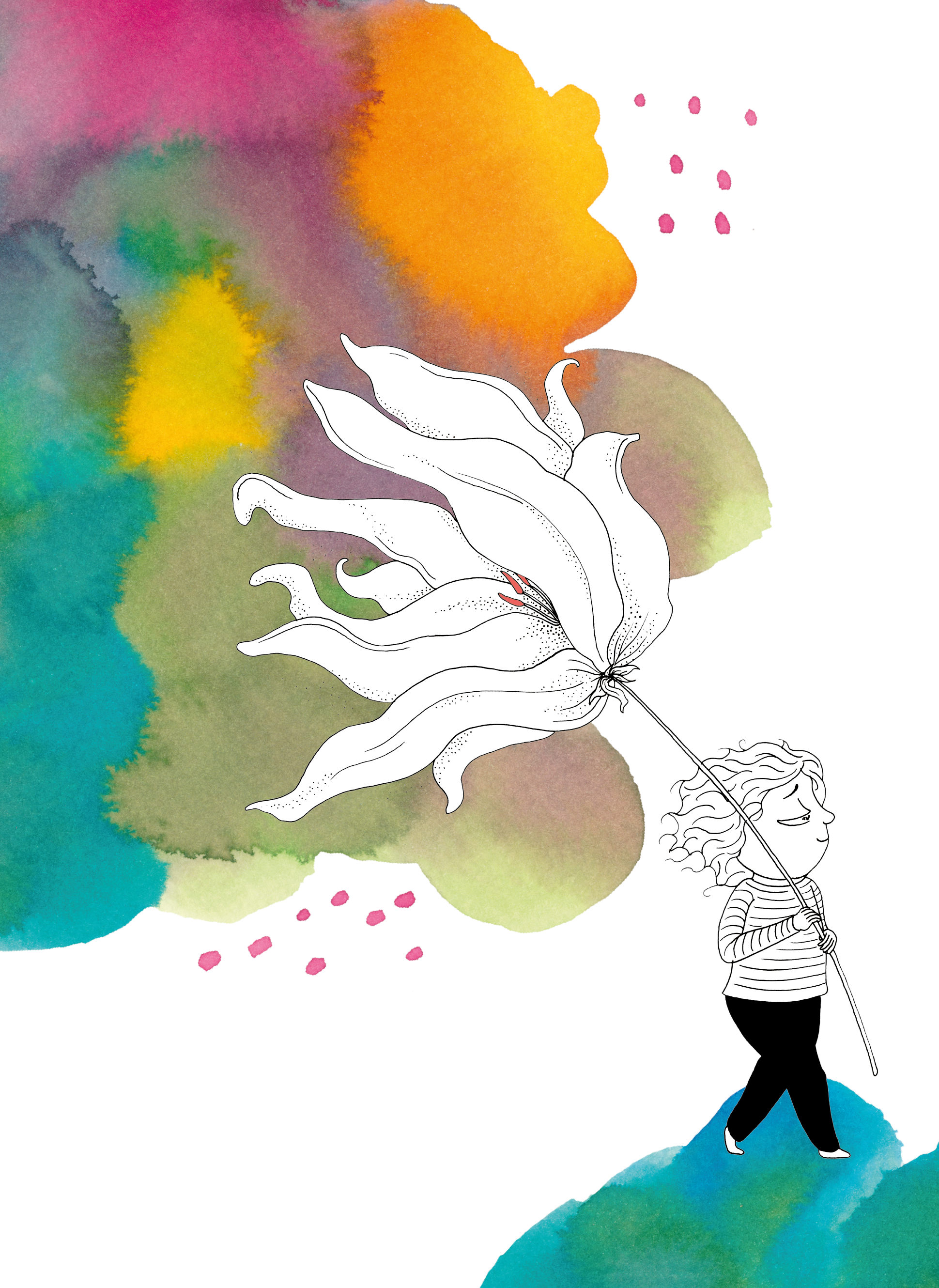 Practical information
60 minutes, followed by an aperitif
As part of the "Thursday meetings" of the Carouge Library, a monthly invitation to intimate and convivial encounters with people passionate about literature, writing or theater.
"I go to bed around 10pm, I wait... And sleep never comes."
Every night, since the death of her friend, Alma questions the meaning of life. How to make peace with what is no longer? Guided by her breath, she embarks on an initiatory journey into the depths of her being and acquires some lessons of wisdom from the Universe.
Sarah Najjar explores the maze of insomnia and invites us to meditate on the path of mourning. With a fine and poetic pen, the illustrator takes us to the heart of these reflections with Alma, the character of her graphic novel Un souffle à l'aube. Discover the genesis of the project and the creative process that allowed the author to imagine a colorful death! Because at the edge of the invisible, life and death coexist in an explosion of colors...
From Wednesday, May 3 to Saturday, June 10, drawings by Sarah Najjar will be exhibited in the "café actualité" of the Carouge Library during the Library's opening hours.
Practical information
60 minutes, followed by an aperitif
You would also like...
Finished