Finished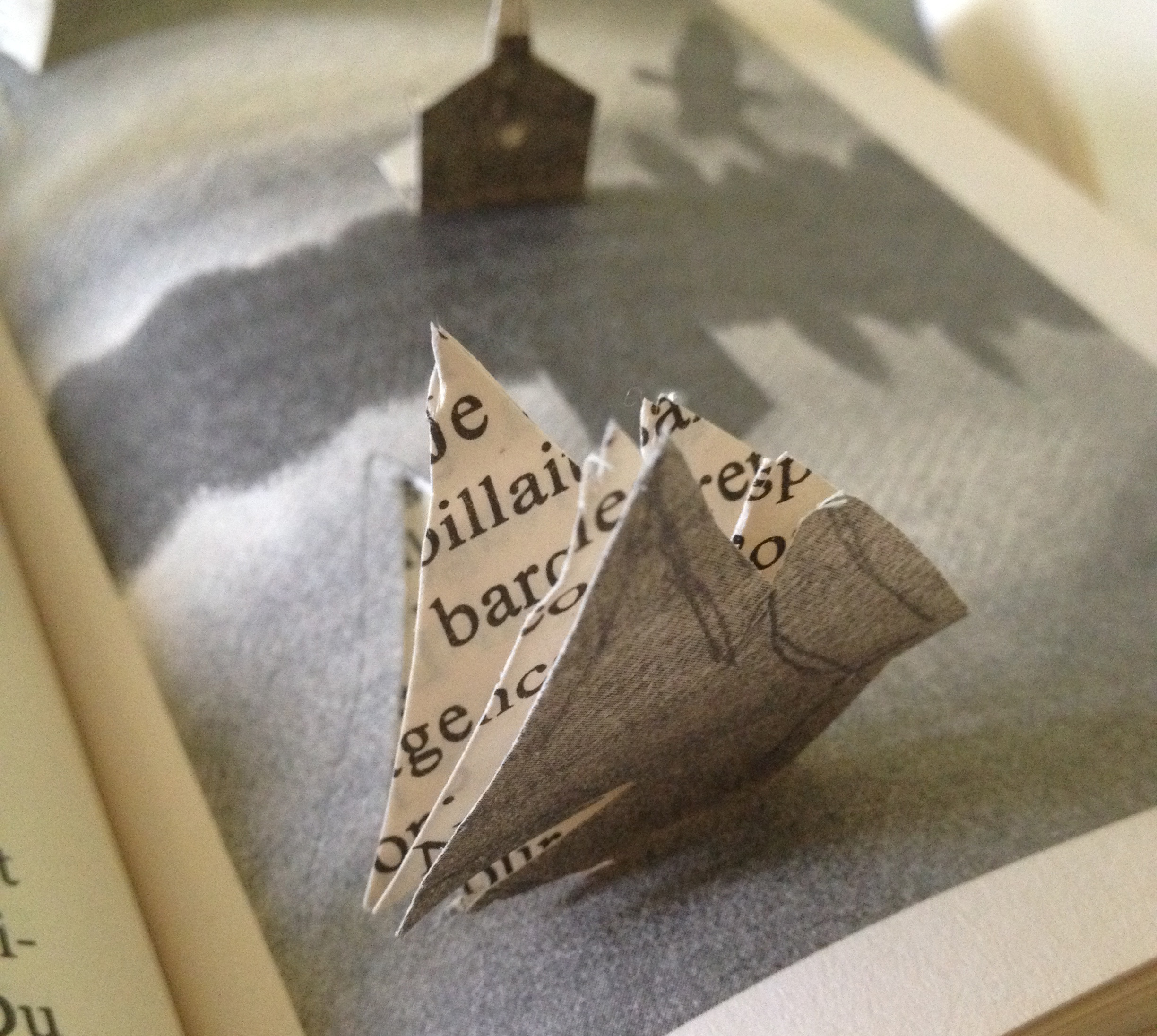 The Carouge libraries invite you to come and get creative with "weeded-out" books, turning them into folds, lace pages and paper poetry. How can you transform book pages into a magnificent suspension installation of enchanted butterflies and dragonflies, cut them out delicately to make a shower of very light words or even lanterns ready to fly away? Your creations could even end up taking flight in our window... for a suspended moment...
Fabienne Aumont is an artist, sculptor and poet. In her studio in Annecy, she mixes materials, colours and textures. Inks, papers and repurposed books form her universe, which she will be happy to share.
"On all the pages read,
On all the white pages
Bloodstone, paper or ashes
I write your name: Lightness!"